1. Katy Perry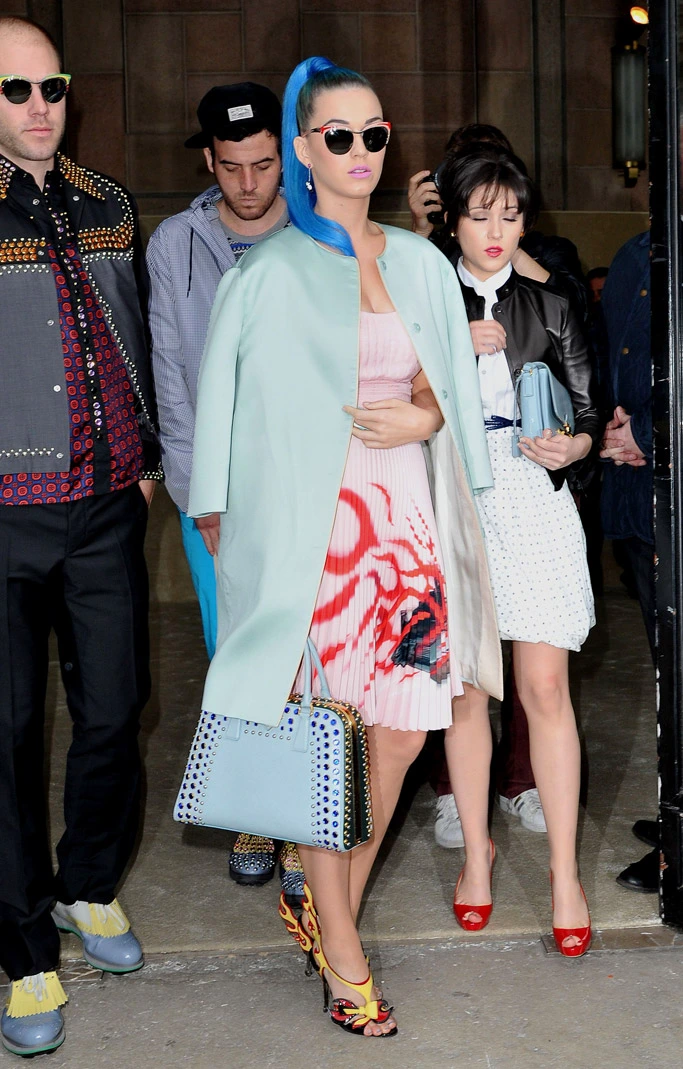 The Hollywood star has one of the most daring personalities. Her unique fashion taste has never stopped amazing her fans allover the world. This was her back in 2012 during the Miu fashion show rocking in Prada sandals
2. Elle Fanning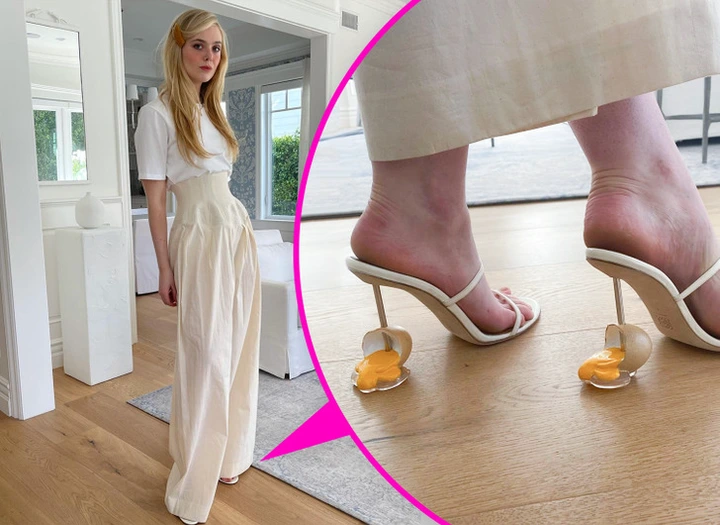 When it comes to shoes, she is one of the few celebrities who has surprised many. This one totally qualifies to be called 'egg-cellent' heel. The broken egg makes the shoe look so weird.
3. Lady Gaga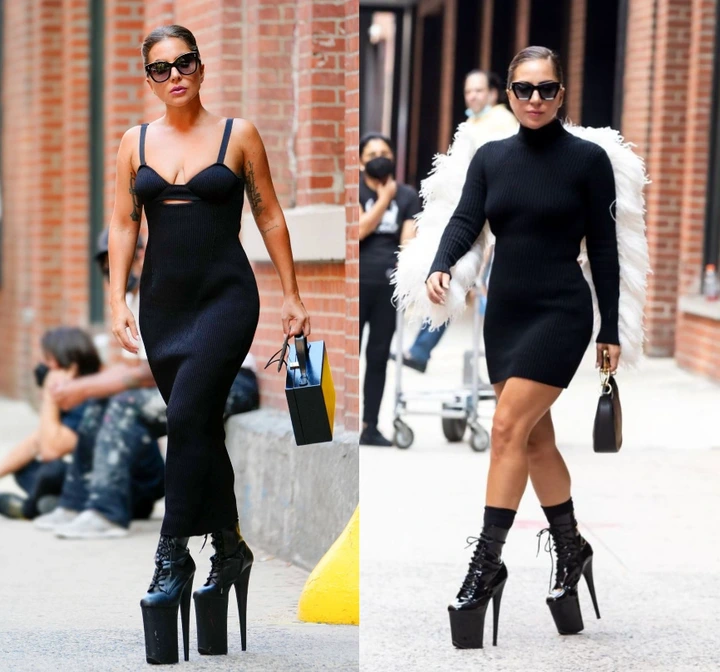 The 9 inch black leather boot worn by lady Gaga definitely surprised many. It was not on a fashion show stage or even on the red carpet but on the streets. How will people not stare at you when they see you with such boots on the streets. For lady Gaga, her life is always full of surprises.
4. Nicki Minaj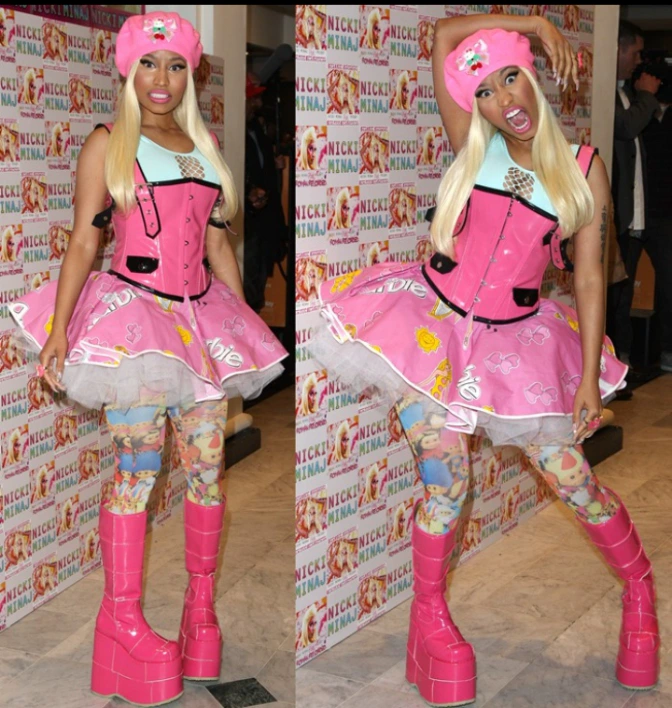 When it comes to fashion, Nicki actually wears anything that makes her comfortable and whether you will like it or not never concerns her. This pink boots she wore actually surprised many.
READ ALSO: Check Out 7 Famous Female Artiste Who Are Happily Married (Photos)
5. Rihanna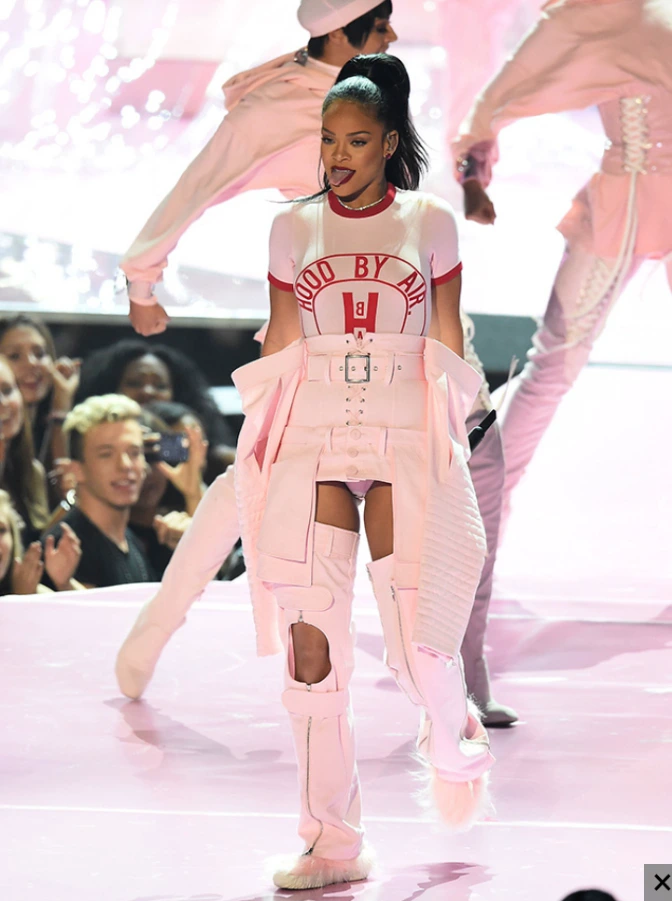 When she is not marketing her brand line, she is planning to release a hit or surprising us with great outfits. This pink fur shoes actually surprised so many in one of her stage performances.
6. Celine Dion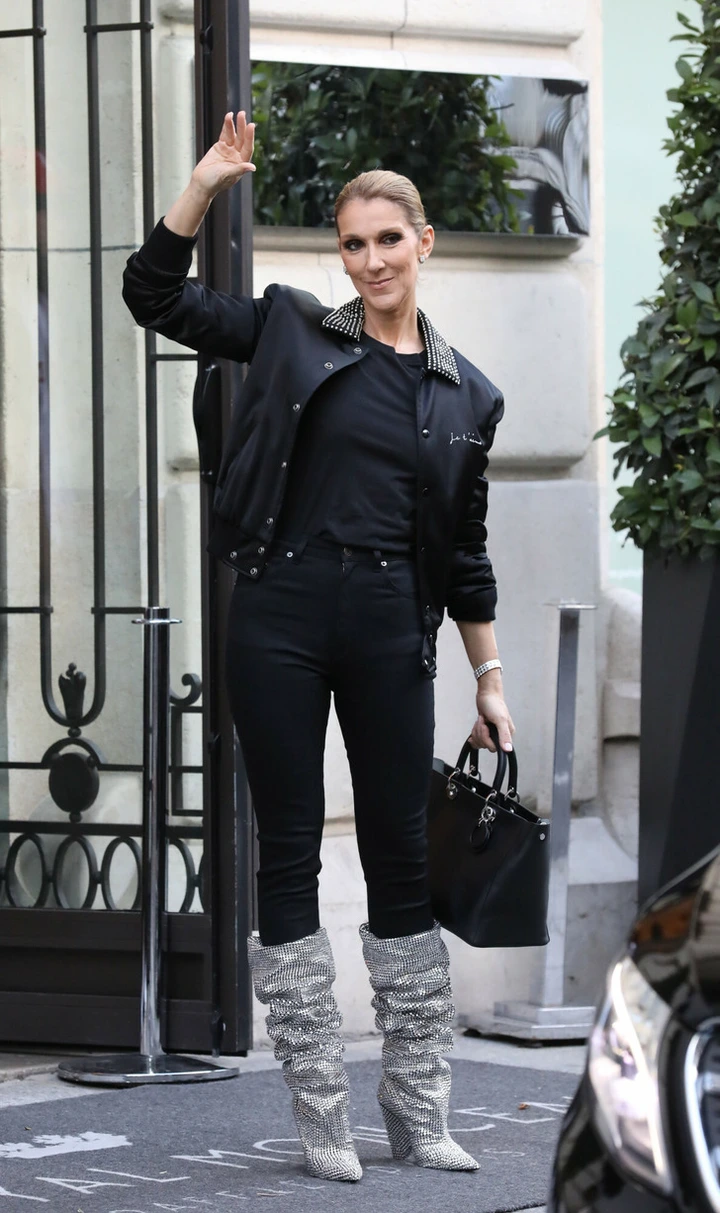 Did you known that the music legend Celine Dion owns upto 10,000 pairs of shoes. This unique one only costed her $ 10,000.
8. Daphne Guinness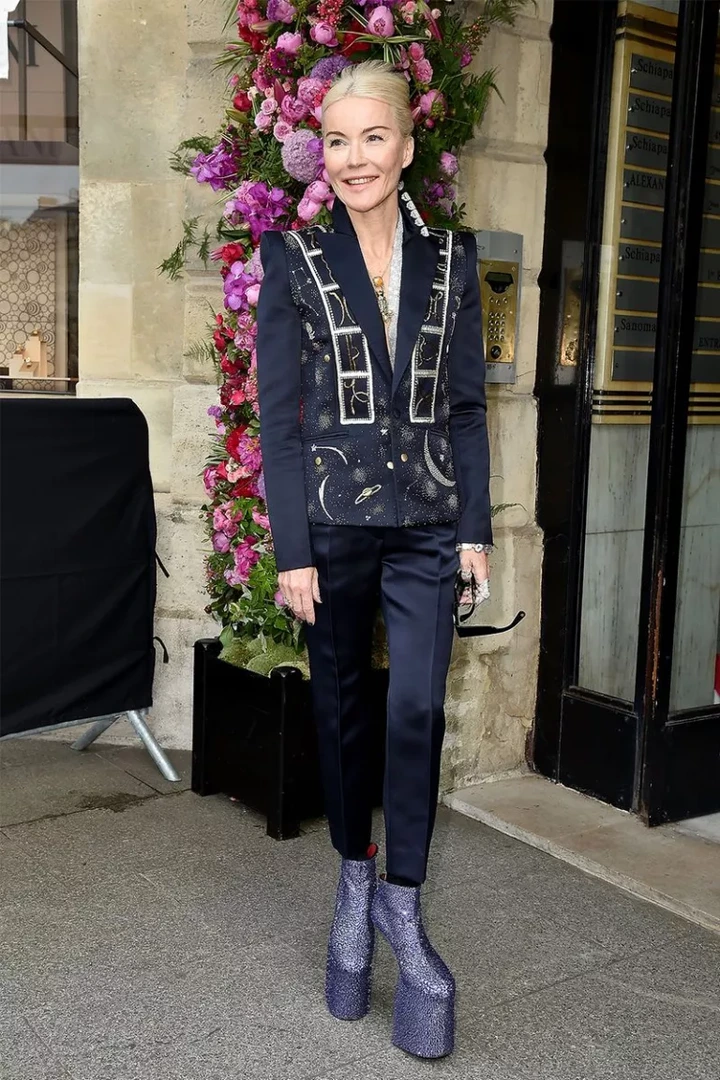 Daphne Guinness is a fashion designer and as a designer, you definitely can try anything. This boots surprised many people. With no heels but she is still able to put them on.
9. Kim Kardashian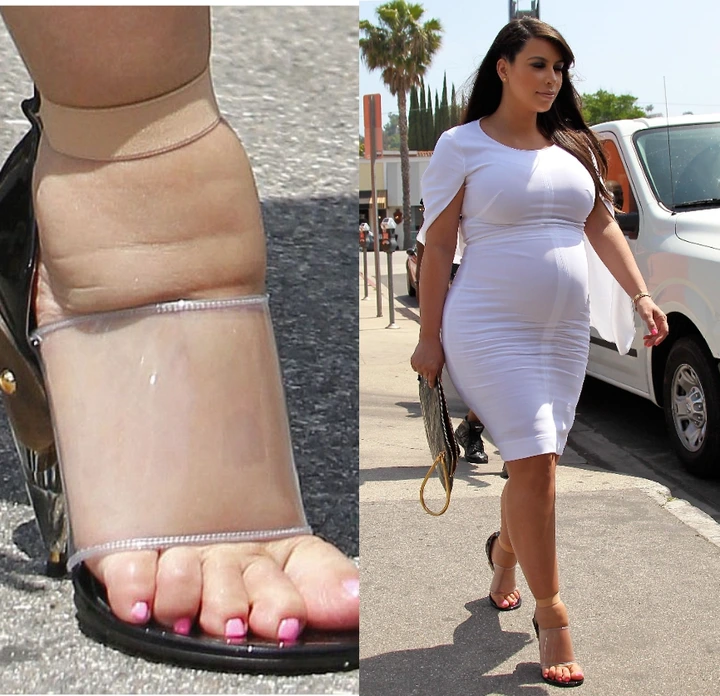 Even celebrities have got their own bad days. This was clear that Kim was totally not comfortable in the show and even the legs were swelling.
10. Daphne Guinness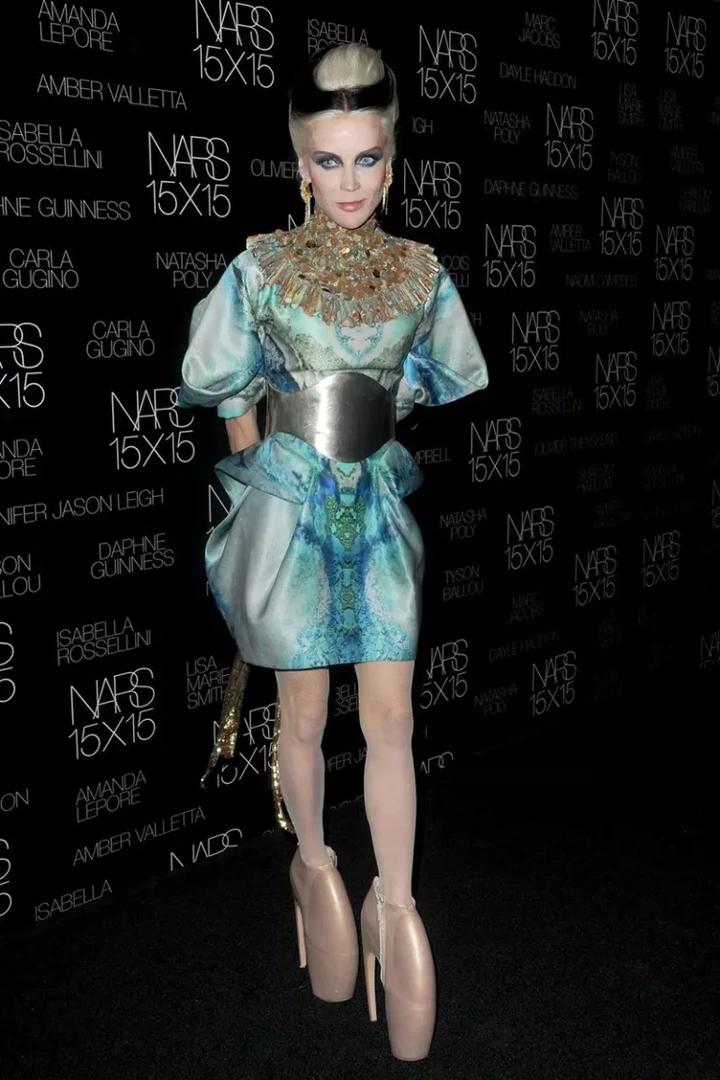 During the 2009 NARS launch party, Daphne wore the armadillo heels similar to those of lady Gaga. The shape of this shoe is totally crazy.