Nigerians are speedily making their mark on the global scale amidst the ever-growing racial debate. We are quite familiar with the popular names; Chiwetel Ejiofor, David Oyelowo, Hakeem Kae Kazeem, Uzo Aduba, John Boyega and a host of others but what about the new ones we haven't been paying attention to? As the numbers continue to grow, here are ten budding actors of Nigerian descent that are taking Hollywood by the storm.
1. Yvonne Orji
Yvonne became most famous for her role on the HBO series, 'Insecure' as Molly Carter. Although born in Port Harcourt, Rivers State, she grew up in Maryland, USA. However, she moved to New York City to pursue a career in comedy. Guess that worked for her. The actress also featured on 2 episodes of popular Telenovela series – Jane The Virgin. Even more fascinating about the 'Insecure' star is her devotion to remain a virgin until marriage which is quite ironic when you think about her role in 'Insecure'. We are definitely rooting for this star!
2. Chukwuma Modu
Born to a Nigerian-German father and an Irish-English mother, you can call Modu – the man of many descents. Chukuma "Chuku" Modu was born in Hammersmith, West London. From an early age, he took an interest in boxing and began training at 12. The actor also enjoyed the arts and regularly visited The Globe Theatre in London. By 2012, he enrolled at the Richmond Drama School. Since then, Chuku gained stardom for his role in ABC drama – The Good Doctor as "Dr. Jared Kalu". The star also took a recurring role on HBO's Game of Thrones and New Line Cinema's 'Me Before You'. We bet you didn't know that!
READ: Checkout 12 Nollywood Stars Who Are Related By Blood (Photos)
3. Zain Ejiofor Asher
35-year-old Zain Ejiofor Asher is a news anchor at CNN International and is the younger sister of Hollywood actor, Chiwetel Ejiofor. Asher studied French and Spanish at Oxford University and also is a graduate of Journalism. Prior to joining CNN in February 2013, Asher was a full-time reporter for Money, where she wrote personal finance articles. Asher also was a TV reporter at News 12 Brooklyn, reporting from Brooklyn, the Bronx and Connecticut.
4. Carmen Elizabeth Ejogo
Carmen Elizabeth Ejogo was born in 1973 in London and began her career as a teenager.
Her father is Nigerian while her mother is Scottish. The British actress has featured in 'What's the Worst That Could Happen?', 'The Purge: Anarchy' and 'Selma'. She has received several awards, including a nomination for Independent Spirit Award for Best Female Lead.
5. Pepi Sonuga
Pepi Sonuga is one of those who has stayed true to her Nigerian roots. The star actress was born in Lagos, Nigeria before she moved to Los Angeles, California at age 10 to pursue a career in entertainment. Pepi sure knows what she wants from life. She is famous for her role as 'Tangey Turner' in the Freeform drama series – Famous in Love. She also had a recurring role in family drama – The Fosters and starred in Starz's comedy-horror series, Ash VS Evil Dead.
6. Olubowale Victor Akintimehin (Wale)
Born as Olubowale Victor Akintimehin to Yoruba parents from Ogun State, Rapper Wale grew up in the USA. He is as popular in the states as he is in his home country and has done music collaborations with singers like Wizkid and Olamide. The Maybach Music superstar, Wale, visits Nigeria from time to time.
7. Hakeem Kae-Kazim
Hollywood actor, Hakeem Kae-Kazim was born in Lagos State and is a native of Ogun State. He has featured in several hit movies such as 'Hotel Rwandan,' 'X-Men Origins: Wolverine, 'Pirates of the Caribbean,' 'At World's End and many TV series including 24, and Criminal Minds. He has also featured in some Nollywood movies like 'Last Flight To Abuja,' 'Black November' and 'Half Of A Yellow Sun.'
8. Jacob Taio Cruz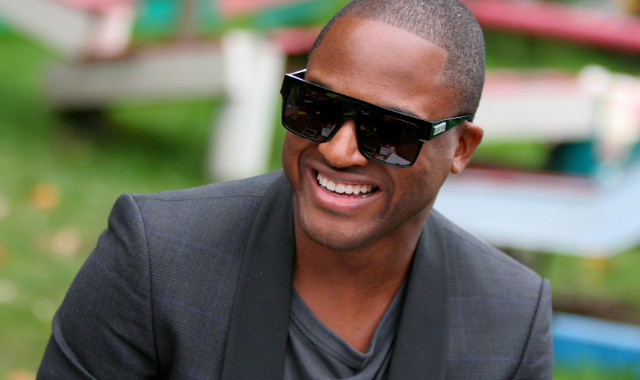 British Singer, Jacob Taio Cruz was born in London. His father is a Nigerian while his mother is Brazillian. Cruz was signed on a publishing deal when he was 19 years old and has won several awards including the BRIT Awards, Billboard Music Awards, ASCAP Awards and American Music Awards.
9. Adewale Akinnuoye-Agbaje
Former fashion model of Yoruba origin, and Hollywood actor, Adewale Akinnuoye-Agbaje, is best known for his roles in 'The Mummy Returns', 'Pompeii,' 'The Bourne Identity', and in TV series 'Lost' and 'Oz'. He was born in Washington, D.C to Nigerian parents and is fluent in Yoruba, Italian and Swahili, aside English language.
10. Adetomiwa Edun
British actor Adetomiwa Edun was born in 1984 to a Nigerian father from the Yoruba tribe and a half-Ghanaian, half-English mother. Edun, who moved to the United Kingdom at the age of 11, has featured in movies like Slaves, Law & Order: UK, The Hour, Passengers.
He is popularly known for his role in the TV series, Merlin, where he played 'Sir Elyan' and he became the second black in 2009 to play Romeo at the Globe Theatre. Tomiwa speaks English, Yoruba and French.
11. Uzoamaka Nwanneka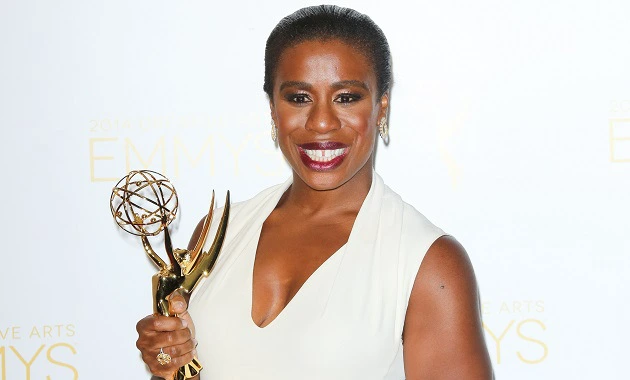 Uzoamaka Nwanneka "Uzo" Aduba is an American actress who is known for her role as Suzanne "Crazy Eyes" Warren on the television series 'Orange Is the New Black'. Her parents are both Nigerians of Igbo origin.
12. Nonso Anozie
Nonso Anozie is an English actor of Nigerian descent. Apart from movies, he was cast to play in the TV series 'Game of Thrones' and 'Dracula'.
13. John Boyega
John is a British-Nigerian who was born in London to Nigerian parents. He is best known for his 2011 film debut 'Attack the Block'. He also played Ugwu in 'Half of A Yellow Sun' and stared in 2015 film 'Star Wars: The Force Awakens.
14. Sam Adegoke
Born in Lagos, Nigeria, Samuel Oluwaseyi Adegoke was raised in Minneapolis and St. Paul, Minnesota. The Nigerian-American actor was born to be famous given his position as President of the Black Union, Vice President in his fraternity. It's no mistake that he perfectly portrays the ambitious and haughty persona of 'Jeff Colby' in a Dynasty Reboot for CW.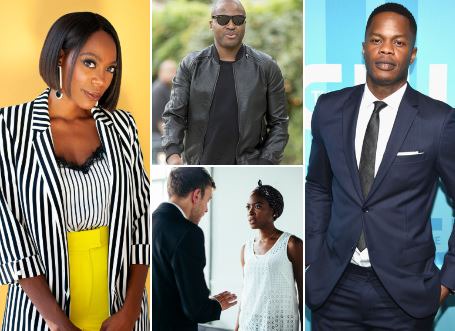 If there is anything to remember Samuel by, it's his signature bespoke Ankara two-piece ensemble in the series 'Dynasty'. Adegoke was also the winner of the third annual ABC Discovers: Digital Talent Competition after a two-week nationwide search that garnered over 2,000 submissions. He really is a champ.
15. Tracy Ifeachor
Born in Plymouth, Devon England, the British-Nigerian television and theatre actress, Ifeachor rose to fame when she was cast as Aya Al-Rashid in The CW drama series, The Originals.
Best known for her fierce and brave typecast, she also played a recurring role as Lydia Hall in the ABC Thriller series, Quantico. If there is anything Tracy can do, it is everything!