A lot of people have raised and seen their kids get married, and our popular celebrities and public figures are not left out too. In this post, I will be sharing with you some famous people whose children got married this year.
1. David Beckham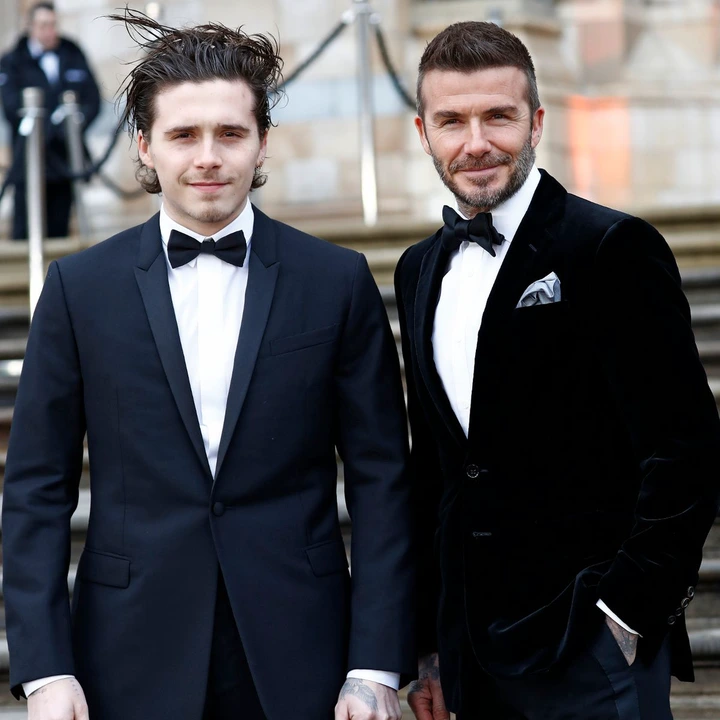 4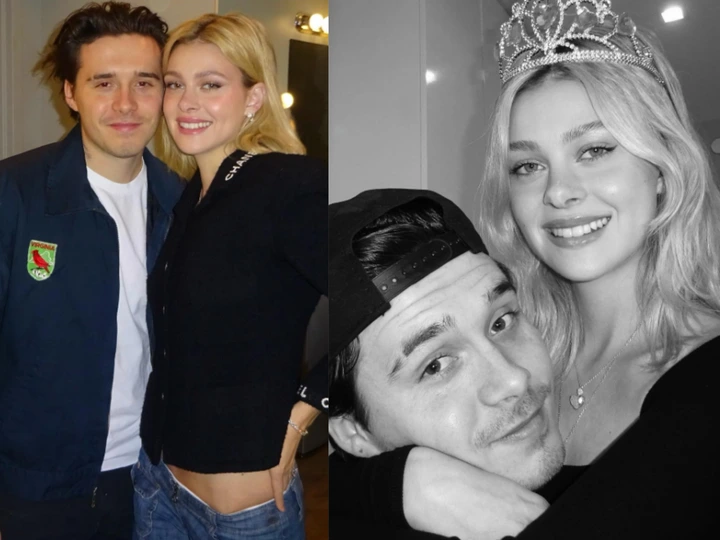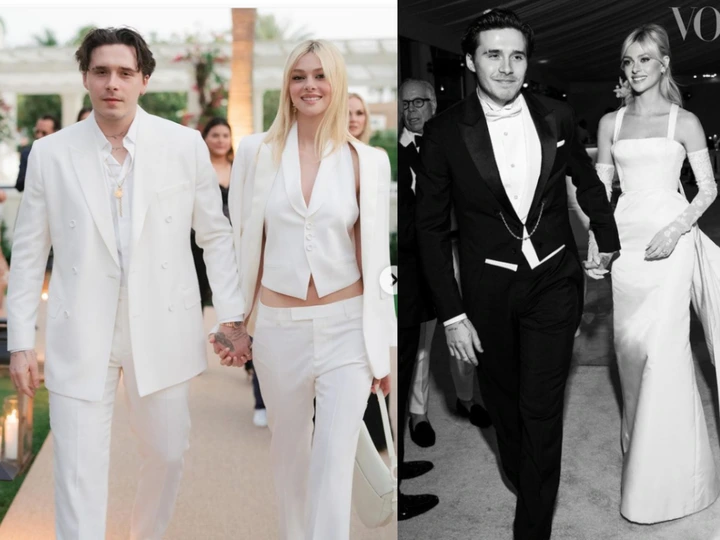 Brooklyn Beckham, the eldest son of the famous Manchester United icon David Beckham, married his lover Nicola Peltz last month in a glamorous wedding ceremony held in Palm Beach, Florida.
The proud father shared lovely wedding photos of the young couple as he welcomed the actress and model Nicola Peltz into his family.
2. Yinka Quadri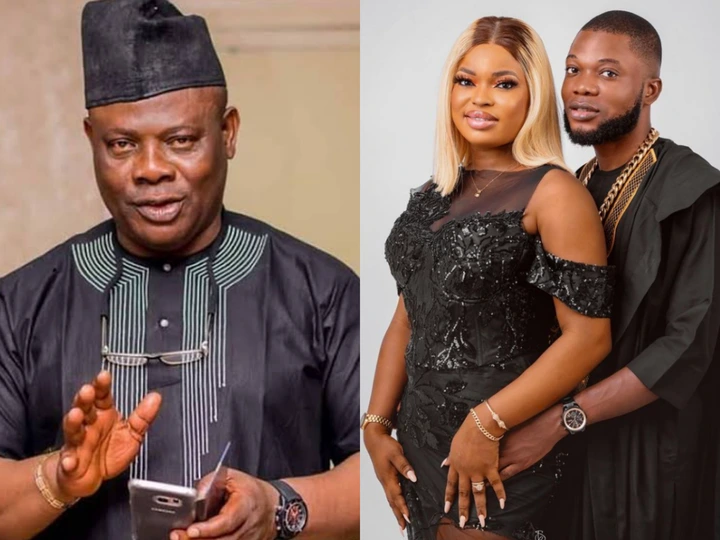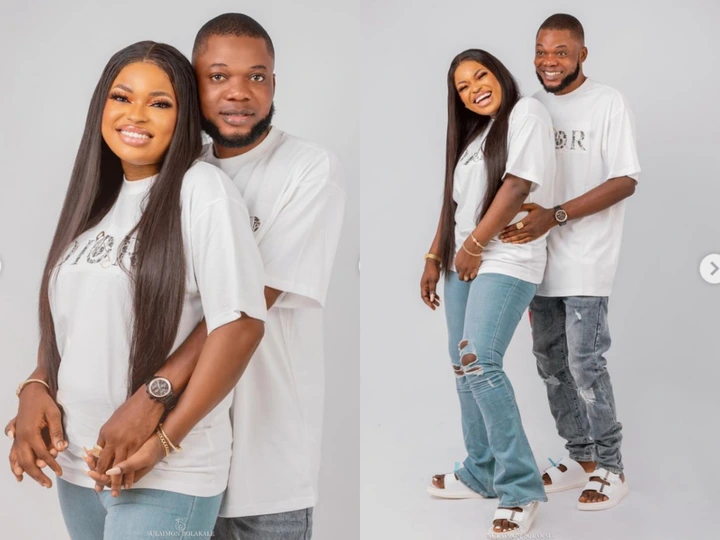 The veteran Yoruba movie actor gave out his first daughter, Adijat Yewande Quadri's hand in marriage a few days ago. The celebrity's daughter married her long time partner on the 12th of May in a Nikah ceremony with family and close friends.
Yinka Quadri took to his Instagram page to share a series of videos from his daughter's wedding while wishing them immense happiness, joy, laughter and successful married life.
READ ALSO: Check Out Beautiful Sisters Of Favorite Nollywood Actresses (Photos)
3. Mr Ibu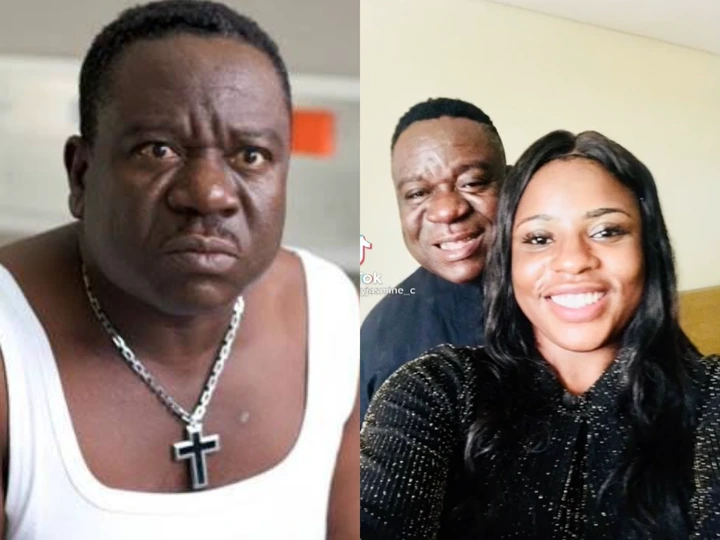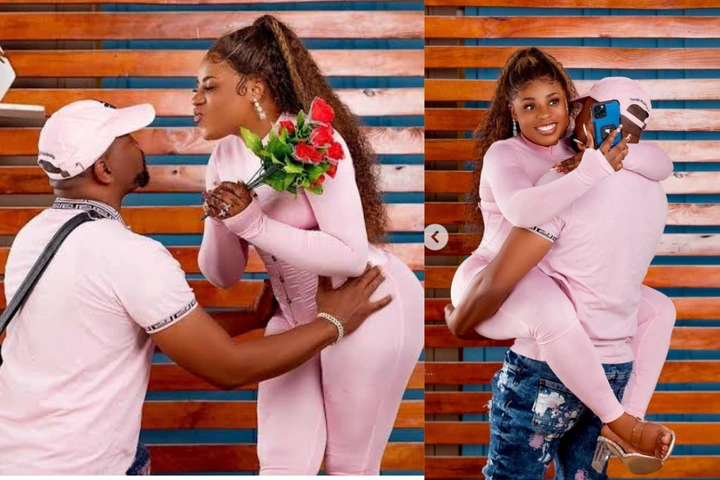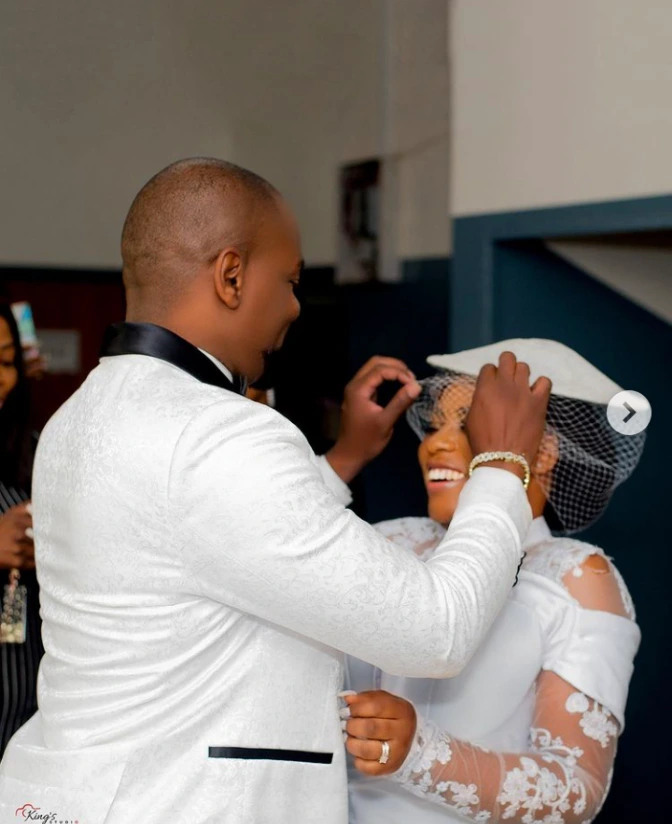 The veteran Nollywood actor John Okafor was happy to see his beautiful daughter Chioma Jasmine Okafor marry her heartthrob earlier this year. Chioma tied the knot with her US base husband in a court wedding held in February 2022.
Chioma who seems to hide her husband's face in a series of Photos and Videos shared online has disclosed in one of her Instagram posts that their traditional marriage is scheduled to take in Nigeria in December 2022.
4. Hope Uzodimma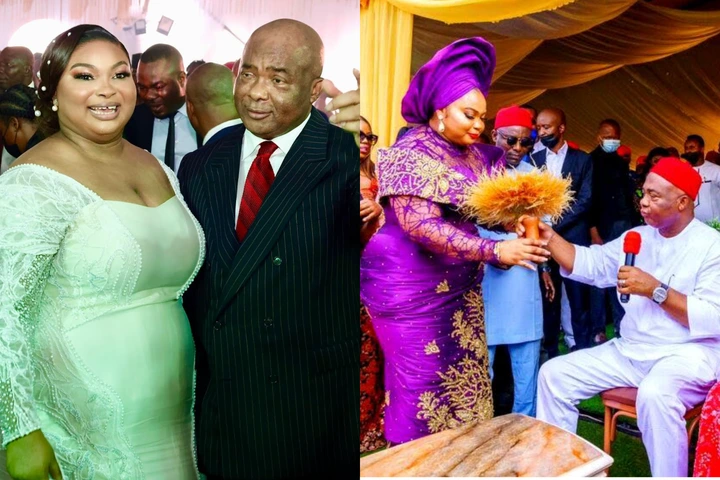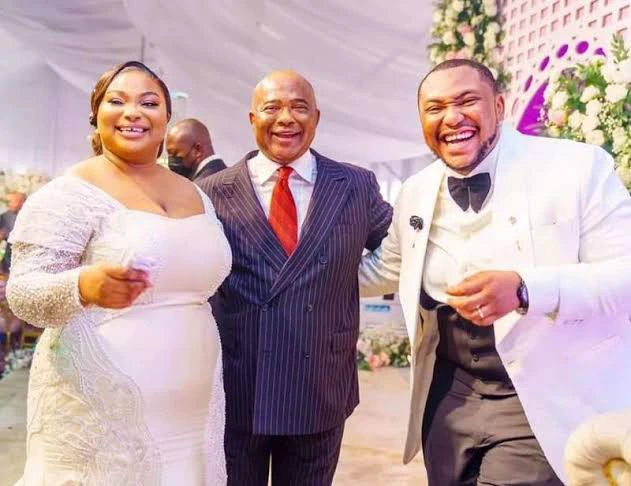 The governor of Imo state Hope Uzodimma last month hosted dignitaries from all parts of Nigeria as his beautiful Oprah Chioma Uzodimma married her heartthrob Henry Ohaeri.
The couple held a white wedding in the state capital Owerri and a subsequent traditional wedding in his hometown.