Check Out 7 Great Footballers Who Onced Served In the Military (Photos)
Football is one of the most popular sports in the world. Apparently, some stars of this sport can not only handle shots on the pitch but also in the battle field. That's why today on this list we will be taking a look at the top 7 footballers who are known to have served in the military.
1.) Son Heung Min.
In South Korea, regardless of who you are and provided you are a man between the ages of 18 and 28, you have to undergo and complete a compulsory 3 week military service. It also doesn't matter if you are one of the biggest football stars on the planet at the moment, you'll still be conscripted. Therefore, in 2020, Son Heung Min went back to South Korea to do his compulsory 3 weeks in the army. Apparently he did excellently and was one of only 5 men who received an award at the end of the program. The Tottenham Spurs forward got a 10 out of 10 in a shooting category and we can't say we are very surprised.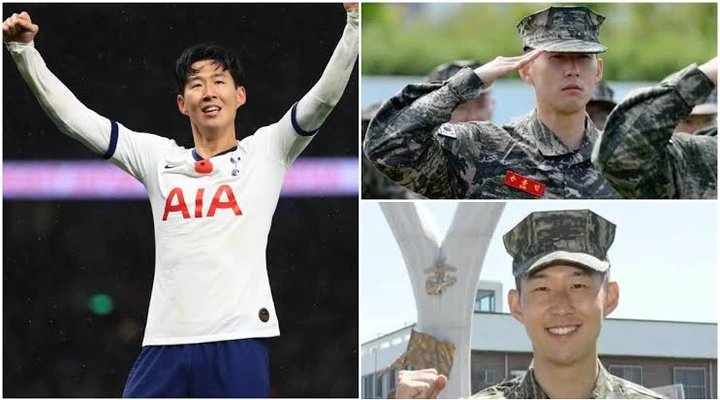 2.) Mohammed Salah.
Long before his move to Liverpool, Mohammed Salah spent a little time in the Egyptian army. Just like in South Korea, men within a certain age group in Egypt are required to complete a military program. However, in the North African country, you can escape being conscripted if you are enrolled in a certain education program. It was that program that ensured Mohammed Salah only tasted but never really served in the Egyptian army, although he nearly did in his Chelsea days. His enrollment had expired and therefore he was required to go and do the compulsory service but his National team coach at the time came to save the day by renewing his enrollment. If Salah had done his service in the Egyptian army, we would have definitely seen another 10/10 shooting display, no doubt.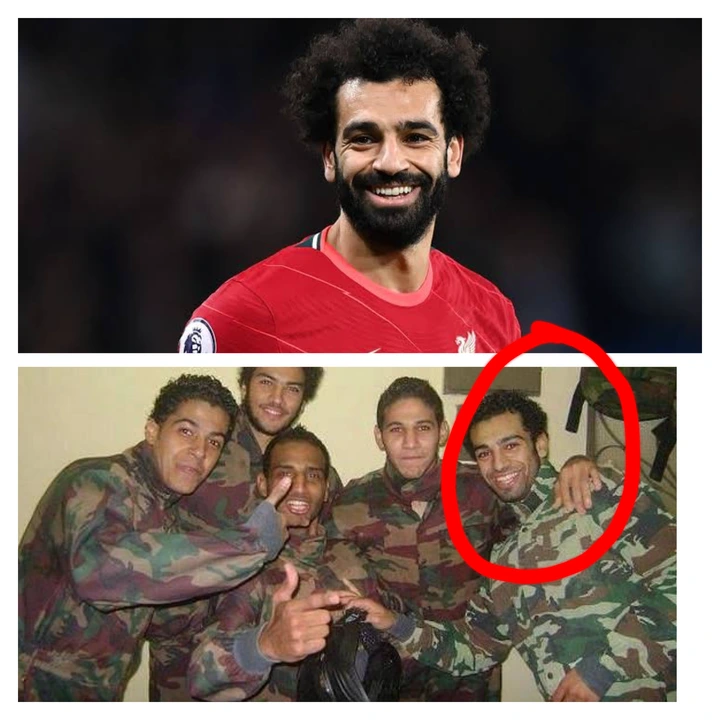 3.) Victor Kornienko.
Victor, the 23 year old Shakhtar Donetsk defender, is currently in Ukraine defending his country from the Russian invasion. Just a few weeks back, Victor went on his Instagram and posted a picture of himself in the Ukrainian army uniform with the caption, "I am in Ukraine. I'm helping the armed forces. Glory to Ukraine so we can destroy the Russians." This was quite a brave decision from this young lad.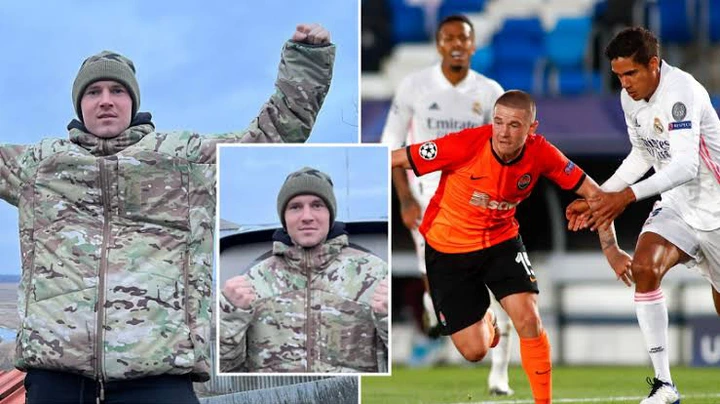 4.) Pavel Nedved.
Pavel, born in the 70s, literally had to fight for a chance to play football at top level. There was a law in his home country of Czechoslovakia back then that under 32 players were not allowed to play professional football outside the country. Therefore, he had to play for Dukla, a club in his Czech capital which was run by the army. While he was playing there, he was also doing military service. After his military service Pavel joined protests to change things in the country, including the law that prevented him and his fellow footballers from playing abroad and things did change. That must have been a victory sweeter than any he has had on a football field.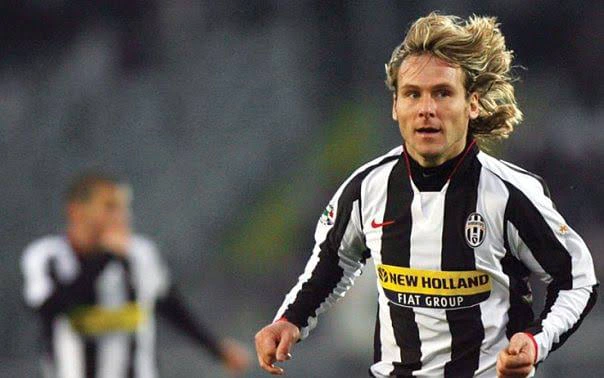 5.) Eric Cantona.
Eric is an actor, director and producer but many know him as a former footballer and manager. However, did you also know that he was a member of the French army at some point? Before the French forward took the premier league by storm at Leeds United and later on at Manchester United, he first had to serve in the armed forces back in France. But Cantona wasn't the only Manchester United forward who did military service, take a look at who is next on our list.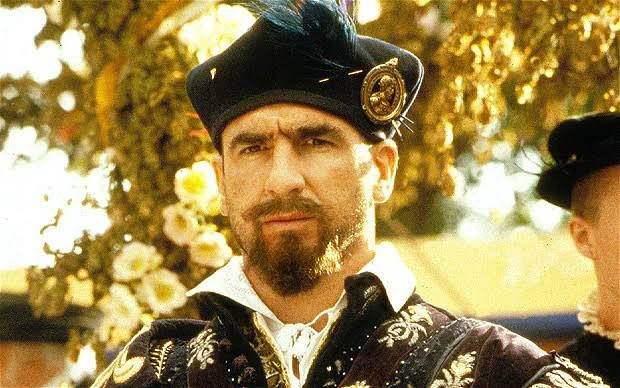 READ ALSO:
6.) Sir Bobby Charlton.
Bobby Charlton had already earned a place in the Manchester United first team when he was called to do some national service in the royal army ordnance corps in 1956. He would do his national service at Shrewsbury during the week and then go play for Manchester United during the weekend. It's also necessary to note that Bobby was not conscripted into national military service, he applied on his own on the advice of Matt Busby, who was his coach at the time and in the 14 games he ended up playing for the English giants that season, Bobby Charlton ended up scoring 12 goals.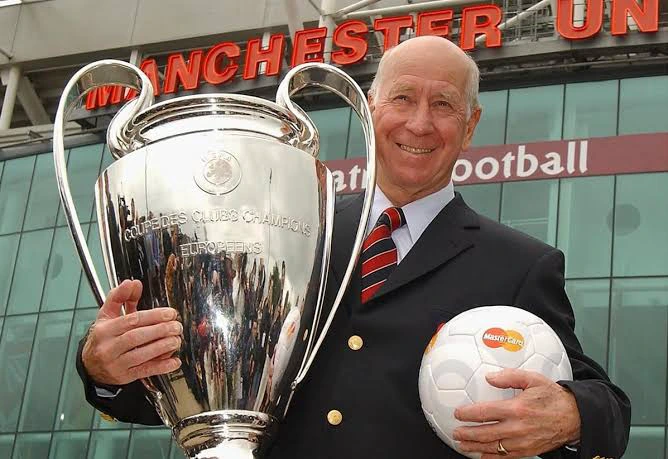 7.) Paolo Maldini.
Until 2004, there was a law in Italy that mandated men within a certain age group to serve in the military for some time. Because of that law, Paolo Maldini had to enlist in the Italian army back in the 80s. Perhaps that military training helped toughen him up and shaped him to be the hard no-nonsense defender we knew him to be. Till today, the AC Milan legend is still regarded as one of the greatest ever defenders in the history of football. Another great Italian footballer who served in the military is Fabio Cannavaro, and he is also regarded as one of the greatest defenders of all time.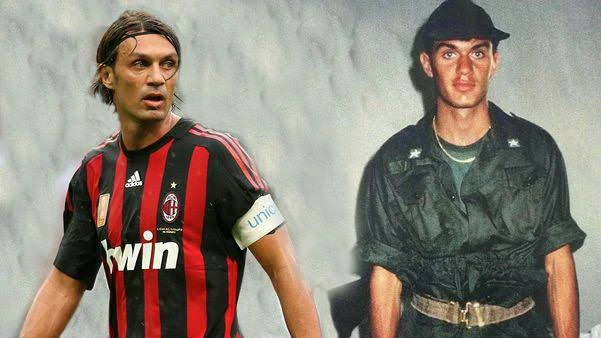 Check Out 7 Great Footballers Who Onced Served In the Military (Photos)