Tattoos are not just inks celebrities use to decorate their bodies. Most of them who have tattoos, have sentiments behind them. It could be in remembrance of a loved one gone or a celebration of someone they love. Below are some male celebrities who have tattoos and what they mean;
1. Chris Brown

American musician, Chris Brown, has over thirty-plus tattoos on different parts of his anatomy.
He has a very simple, but significant one across his chest with the words, "Symphonic Love" and roses on both sides. The ink signifies his love for music.
2. David Beckham
 
Popular ex football star, David Beckham, is another person that loves decorating his skin with artistic inks. On his ribcage he has a Cinese proverb which extends to his hip.
It means "Death and life have determined appointments; riches and honor depend upon heaven".
3. Jared Leto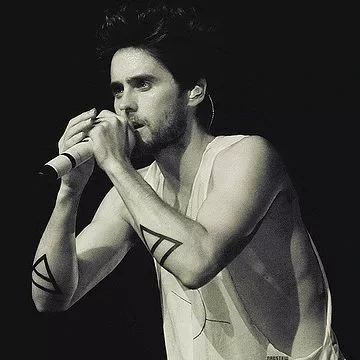 Jared Leto is a singer and actor who was recently featured in the action thriller tagged "Morbius". He has a triangle symbol on both of his elbows which stands for the Alchemy symbol of "Air".
READ ALSO: Check Out 4 Popular Celebrities Whose Kids Got Married This Year (Photos)
4. Drake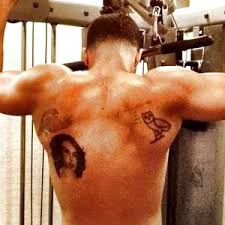 Canadian singer, Drake, has a tattoo on his back which is the portrait of the late musician, Aaliyah.
Drake who was very fond of the singer, decided to get something to remind him of her and that's how he got her face inked on his back. This is only one out of his numerous collections.
5. Zayn Malik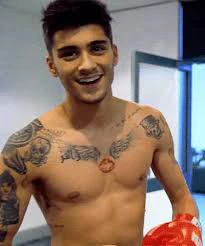 The English songsmith and crooner has a tattoo on his left shoulder which was done in Arabic. When translated to English, it means "Be True To Who You Are".
This simply means not to have double standard. It also shows his stand with Islam teachings as it is the religion his father follows.
6. Justin Bieber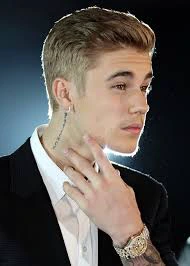 Pop singer, Justin Bieber, is another celebrity that has lots of tattoos all over his body. The "I'm Sorry" crooner has a simple one on his neck that is close to his ear which reads, "Patience".
This is self explanatory as it is a constant reminder for him to have patience in all of his dealings.
7. Wiz Khalfa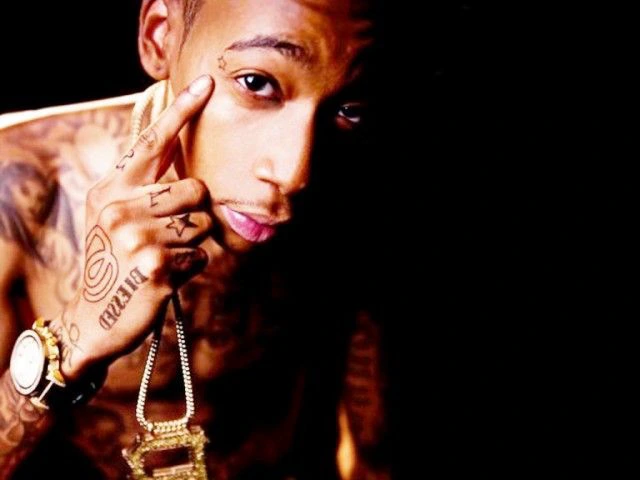 Wiz Khalifa is an actor, songwriter, and rapper who has plenty inks adorning his body.
He has a small star close to his eyebrow. The star represents protection and guidance, just like it guided the three wise men in the Holy Book.